Pumpkin Almond Chia Butter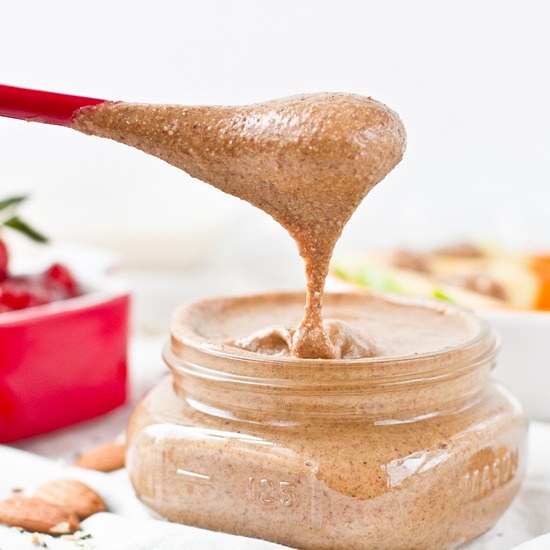 2 cups unsalted, roasted almonds
⅔ cup canned pumpkin
1 tbsp chia seeds (can be optional if you just want to make straight-up Pumpkin Almond Butter)
1 tsp cinnamon
1 tsp pumpkin pie spice
1 tbsp maple syrup
¼ tsp sea salt
10 drops liquid stevia (if none available, simply add more maple syrup)
Place almonds in a large food processor and process until they turn into almond butter (about 12-15 minutes). Scrape down the sides of the bowl as needed.
Add remaining ingredients and process until smooth (another 5 minutes or so). Tip: For an even smoother texture, add in a little coconut oil.
Your finished pumpkin almond butter will store nicely in the fridge for up to one week.
Recipe by
fitlife.tv
at http://fitlife.tv/10-super-healthy-pumpkin-recipes-for-fall_original/fitness/