All Seed and Nut Granola with Maca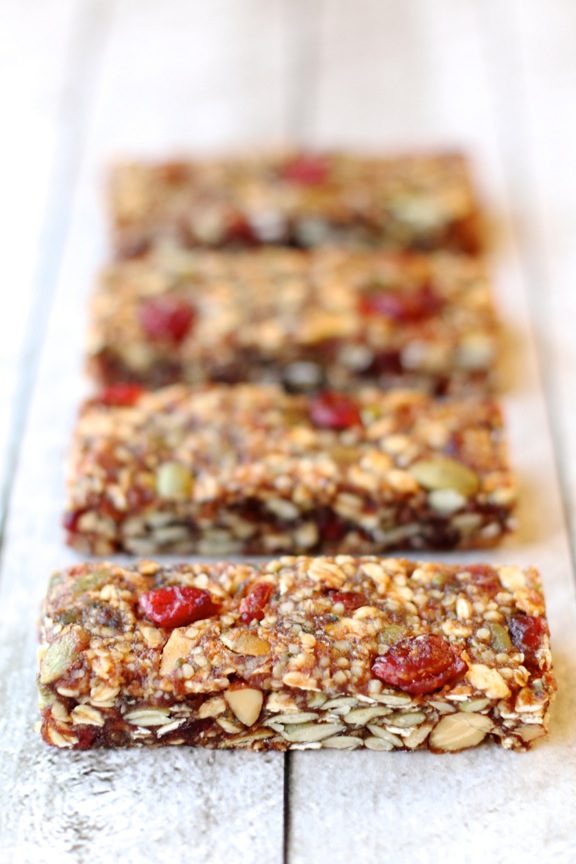 2 cups rolled oats
1 ½ cups raw, unsalted nuts (mix of brazil, pecans, walnuts and almonds)
½ cup raw unsalted pumpkin seeds (also called pepitas)
2 tablespoons hemp seeds
1 Tbs. ground flax seeds
1-2 tablespoons maca powder
2 teaspoons cinnamon
1 tsp nutmeg
5 tablespoons raw cashew butter
2 tablespoons organic unrefined coconut oil
2 tablespoons pure maple syrup or raw honey
¼ cup unsweetened dried fruit (goji berries, cherries, blueberries, etc)
Preheat oven to 325 degrees.
Chop nuts into small pieces.
Mix all dry ingredients in large bowl except for dried fruits
Add all wet ingredients and mix
Spread mixture out onto baking sheets and place in oven.
Bake for 45 minutes, or until golden - mixing halfway through
Remove from oven, let cool for 20 minutes. Place back into bowl and mix with dried berries/fruits.
Store in airtight jar.
Image source: http://www.runningwithspoons.com/2014/11/24/fruit-and-seed-granola-bars/
Recipe by
fitlife.tv
at http://fitlife.tv/the-richest-vegetable-source-of-omega-3-fatty-acids_original/nutrition/