Jill's Roasted Chickpeas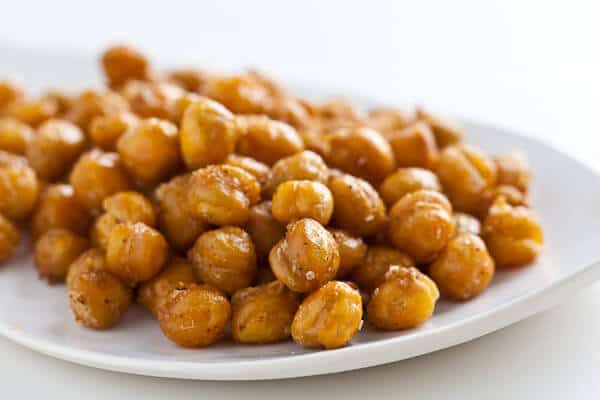 2 cans organic chickpeas
1 Tbsp Coconut Oil
Cinnamon
Cumin
Chipotle powder
Pink Sea Salt
Paprika
Preheat oven to 250 degrees Fahrenheit.
Drain and rinse 2 cans of chickpeas.
In a bowl mix melted coconut oil and spices (measurements to taste).
Stir in chickpeas to coat thoroughly.
Place on foil lined pan and roast in the oven for about 2 ½ hours (I like mine crunchy, so sometimes I let them go a bit longer).
Stir the mixture every 30 minutes during roasting to ensure they're coated and cooking evenly.
Let cool and enjoy!